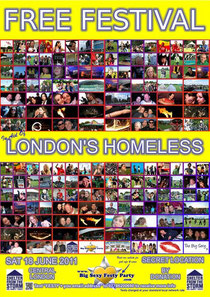 Good afternoon everyone!
I'm writing this and waiting for the maintenance man to come fix my leaking toilet. It's not nice to wake up to a completely flooded floor, squishy bath mat and worst of all, your brand new Arrowword book totally soaked through and Elton John's face all weird and distorted (he was one of the clues!) looking up at you. The drip drip sound is actually quite soothing. It sounds like a really rubbish secret agent who's wearing cuban heels trying to slowly sneak up on you on parquet flooring!
    So, I'm writing this blog as I haven't been very lucky with water of late. I knocked my water bottle over on a gig the other night and it went all over the dance floor (rubbish...), washing up has turned into some kind of aquatic event for me where I can't go in without getting totally soaked (small sink, large items), it took 2 DAYS to defrost my freezer (I was rediscovering things in the ice I'd forgotten I had so that was a bonus!), I stepped in a huge puddle and the sole of my favourite yellow wedges came away from the upper (the less we talk about that, the better...), now there's the toilet (hhhhmmmm....) and on Saturday at The Big Sexy Festy Party, I got rained on as I was playing my set!!!! That was a first.
    I don't normally do rain and in any other circumstances, I would've been doing a Usain Bolt towards cover but I had a gig to do(!!!) AND people actually stayed to listen to me. They were such troopers! The sky was black, it was blowing a gale and the rain was really really coming down, right into my face and all over Bambi. It was fun actually! I did 20 minutes and it was made even more worthwhile when the audience started to sing along to "Come Back To Me". That was such a great feeling! To have people you don't know singing along to your words and melody. Amazing!
   The sun came out as soon as I'd finished. Come to think of it, the sun was out before I went on too. Maybe it was me!!! Anyway, the vibes at Big Sexy were wonderful as ever and we must remember the whole reason why the festival happens in the first place; To help raise money for the homeless. Steve, the organiser told me that they raised a few grand last year which is brilliant. I'm yet to hear what the figures are for this year but fingers crossed, they helped to raise a lot of money for Shelter From The Storm. I make a big joke about playing and getting rained on etc but at least I can go home and get warm and dry. Let's spare a thought for those who don't have anywhere to call home and if you're around next year, come show your support at the festival. You'll have a great time and you'll be donating to a worthy cause.
    Right, I have to go mop up some water and see if I can dry out poor Elton's face! Will write soon! Mxxx
   ps If you looked at my gig page you would've seen that I recently did a gig with Chicane in Romania. It was so much fun and a complete departure from anything I've done before. The crowd was fantastic and they got me so hyped up that one of my bra straps pinged clean off, my make up sweated off and up into the ether, I lost an in ear monitor and I came away with bruises all up my legs! Rock and roll! I have another date in the diary for July and I'm sure it'll be much fun! Check back for updates! Stay dry! Mxxx